History of St. Cecilia Catholic Church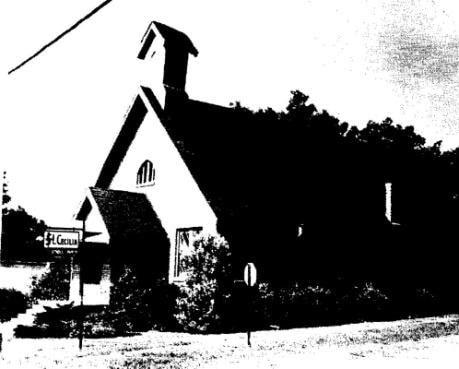 St. Cecilia Mission erected in 1923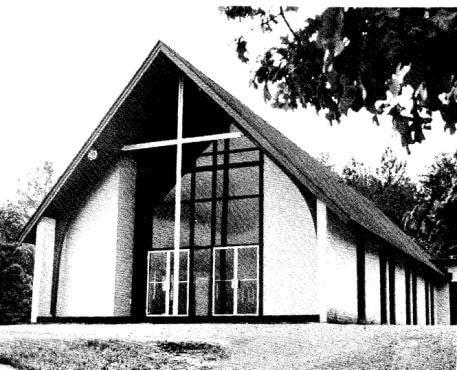 St. Cecilia Mission new building site in 1962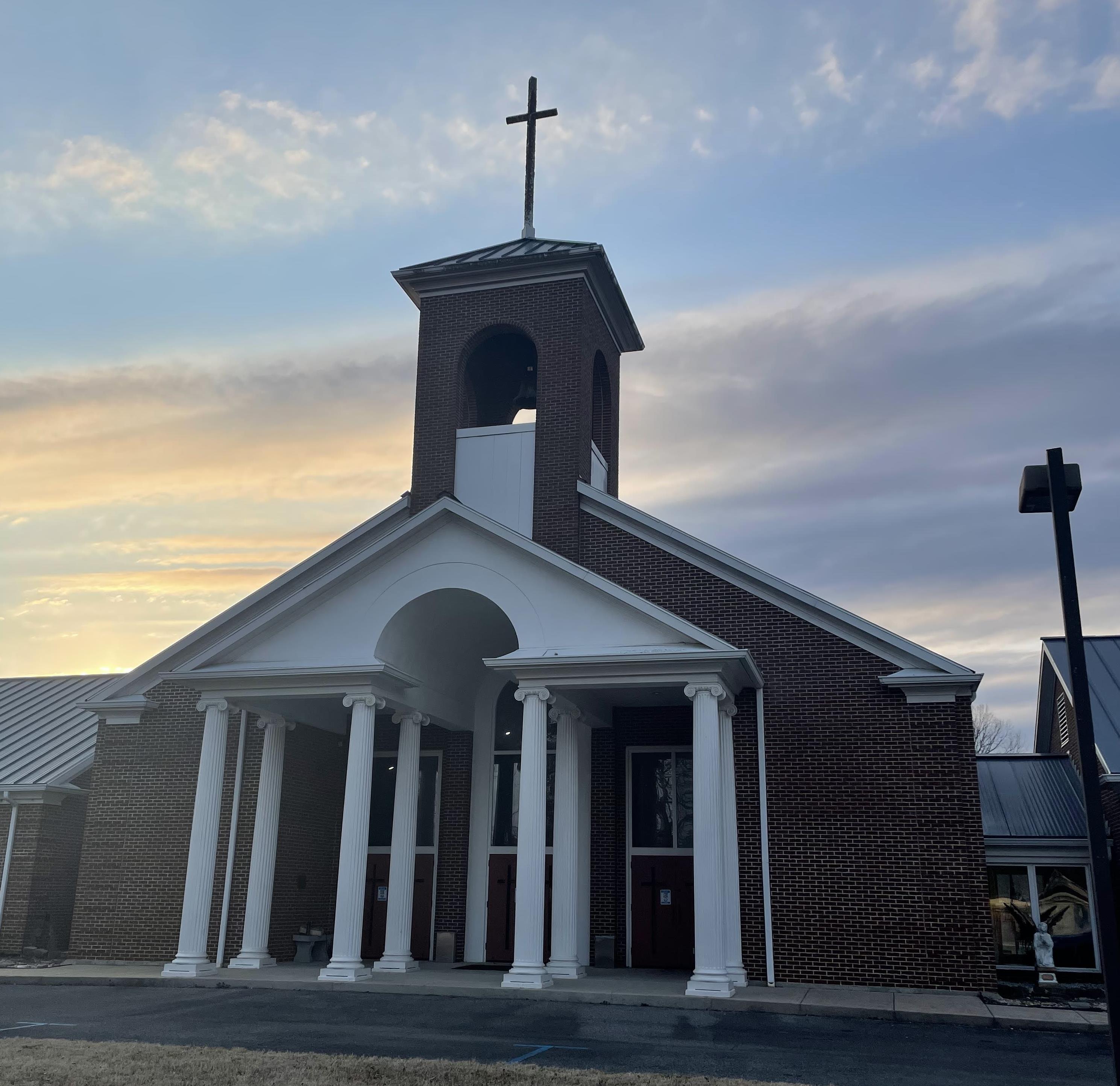 Current church dedicated in June of 1999

The first recorded mass in Jasper, Alabama was celebrated by Father Patrick O'Reilly in the lobby of the Collins Hotel in 1902. Although he traveled to towns along the Illinois Central Railroad Line between Birmingham and the Alabama/Mississippi State line administrating the sacraments he continued to celebrate mass monthly at the hotel until 1915 when Mr. and Mrs. Henry McLean opened their home for the celebration of mass. During those early years mass was celebrated by many visiting priests including Fathers William Kerrigan, Andrew Sweeney, Max Coevert, James S. Down, M.E. Kitrick, John Bratton, Thomas Lenahan, and Fred Diviney.

Father Walter Tobin began celebrating mass every second Sunday of the month beginning in 1916 for Mr. and Mrs. Henry McLean and their four children along with Mr. Blanchard, Mrs. Schlanser, Miss. Simmons, and Miss. Anne Dever of Cordova. Father James White continued to celebrate the mass in 1918. And Father Thomas Brady in 1920 when a reported 9 persons in three families attended.

A brick church was erected on 6 th Avenue in Jasper in 1923 under the leadership of Father Joseph Parker. In a solemn high mass Bishop P. Allen dedicated the 75 by 35 foot structure for the community now known as St. Cecilia Catholic Mission. It seated 125 people and cost $12,000. Persons from surrounding missions came to participate. The Holy Rosary Choir from Gates City in Birmingham sang, Mrs. John D. Gibbons played the organ, and Mrs. Ellis Walker played the violin. There were basket dinners with picnicking on the banks of the Warrior River to celebrate the dedication.

Father Francis McCormack served 23 people in five families as mission priest until 1925. Other mission priests then served as they were available including in 1932 Father J.G. Moir, a Paulist missioner who baptized Clarence W., the son of Clarence and Sarah Pare Kreps. in 1934 Fathers Alexander O'Neil, Hugh J. Duffy, and Lorigan. In 1939 Father Alban J. O'Hara was appointed mission priest and served until 1944 when St. Cecilia Mission was placed under the care of the North Alabama Mission organization. In that year thirty-seven people attended the first Christmas Midnight Mass along with thirty-two non-Catholics. Then a series of priests served the mission including Fathers Ballentine, Cordina, Campbell, Mullins, and Higgins until Father Michael Quealy, who had started the mission in Haleyville, Alabama arrived. He later was called to serve as a military chaplain in Vietnam where he was killed in the line of duty.

In 1962 under the supervision of Msgr. Foster, the director of the North Alabama Missions, a new site was chosen for St. Cecilia Mission on a hill on Highway 78 West. The land was donated by Dr. Chapman for a church building seating 125 people, a cry room, and small quarters for the priest. Msgr. Foster and Father Michael Dyer joined Archbishop Toolin for the dedication of the building on May 17, 1964 with thirty-six families present after a postponement due to construction on the highway. The John Carroll High School Glee club under the direction of Sister M. Bridget, O/S.B. sang at the mass. Father Henry Doherty, a John Carroll faculty member, delivered the homily. The columns of marble at either side of the altar were salvaged from the cathedral in Mobile following the disastrous fire of 1954. The thirty-four unique windows were designed by Robert F. Philips, a Birmingham artist. The first mass was celebrated on Easter Sunday, April 1963.

Archbishop Toolen raised the status of St. Cecilia Mission to a parish on January 10, 1967 and appointed Fatter Patrick Donoghue as the first resident pastor of St. Cecilia Parish. During this time a garage was erected at the back of the property and the area at the left of the church was enlarged to make living quarters for the priest. Through the request of Joe Michaels, a flag that flew over the Capitol in honor of Father Quealy was presented to the parish by Congressman Tom Bevill on July 5, 1970. Father Michael McMahon replaced him on September 29, 1973 and reported ninety registered families. Under his leadership a grotto was built in 1979 and a sign was erected at the bottom of the hill by Allen Lafoy and Snooky Wallace. Rev. Mr. Dan Whitaker was appointed to serve as deacon for the parish from 1977 to 1984. In 1979 Father Jeremiah Deasy was appointed pastor and reported 110 registered families.

On December 15, 1984 Father Ray Keiser was appointed pastor and saw the parish grow to 130 families and the addition of a fellowship hall, kitchen, and classrooms soon following. In 1988 property and a rectory were purchased adjacent to the church. Bishop Raymond Boland presided over the parish's Silver Anniversary on May 17, 1989.

Father Albert Fisher was appointed pastor in 1991. Plans soon developed for a new facility designed to accommodate 250 people with a main sanctuary, separate chapel, classrooms, offices, social hall, and commercial kitchen. Bishop David Foley celebrated the dedication of the new facility on Highway 195 on June 13, 1999 for 168 registered families. Bishop Foley made a gift to the parish of a marble bust of St. Cecilia to mark the occasion. in that year Father Henry McDaid was appointed pastor and moved into the newly acquired rectory on Shady Lane.

By 2001 the parish membership has risen to 200 registered families. In that year Fatter David Buchanan was appointed pastor of St. Cecilia Parish and mission priest to thirty-five families at Our Lady of Guadalupe Mission in Haleyville where there was a growing Hispanic community.

​In December 2018 Father Wayne Herpin, S.J. was appointed pastor and continues to serve today.