Bishop Raica Announces Eucharistic Revival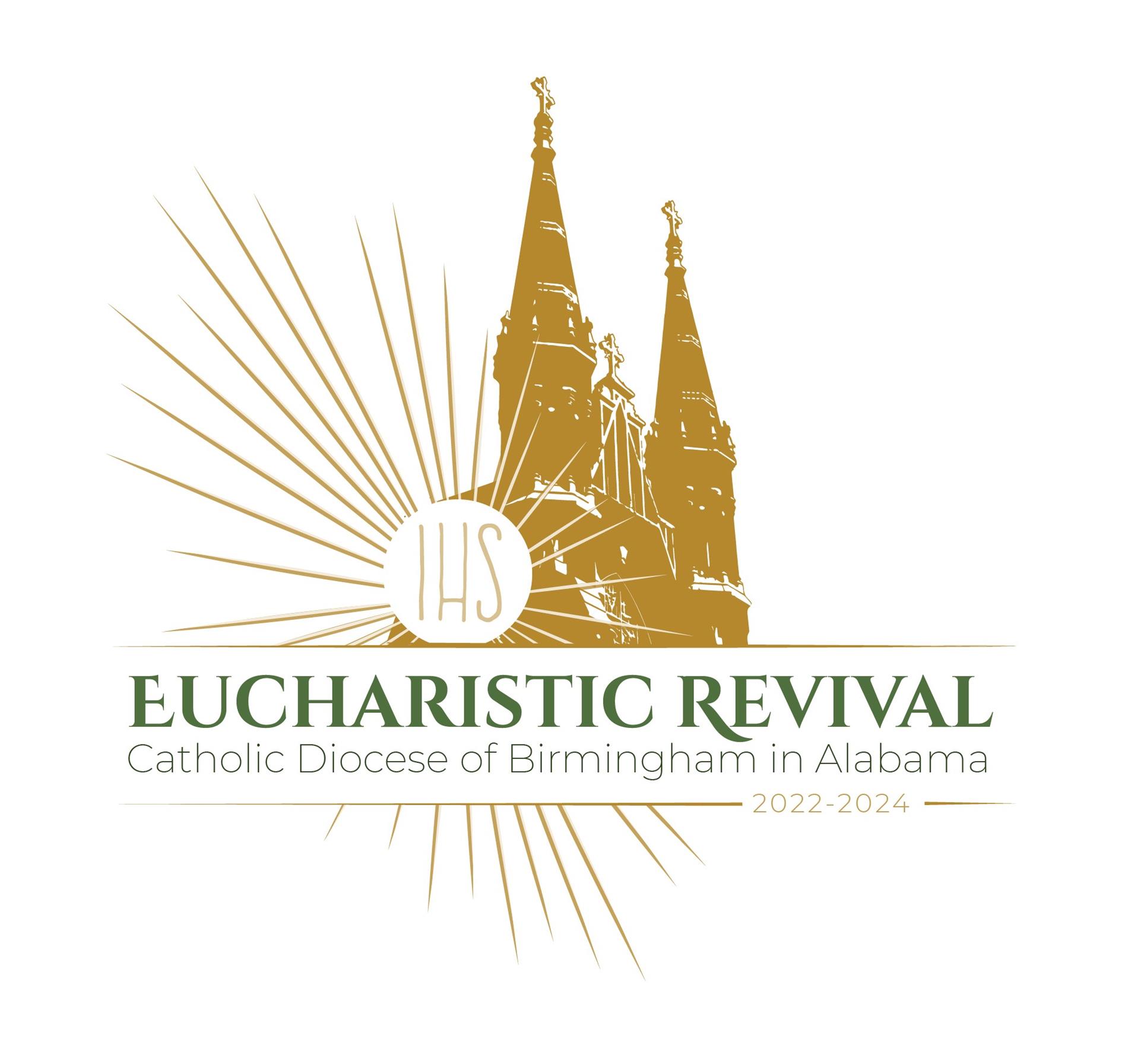 ---
Most Reverend Steven J. Raica, Bishop of the Diocese of Birmingham, has announced the kick-off of the USCCB three-year initiative entitled: "Eucharistic Revival: My Flesh for the Life of the World".
In his letter dated April 5, 2022, Bishop Raica encourages the faithful to attend an evening Eucharistic Procession through downtown Birmingham on the Feast of Corpus Christi which is Sunday, June 19th.
Bishop Raica also reminds us of the Diocesan Eucharistic Celebration and Fall Festival scheduled for October 22, 2022 at the Shrine of the Blessed Sacrament in Hanceville. He comments: "I pray that many fruits will be born as we begin to enact these efforts and that we draw closer to Christ in the Eucharist throughout these next years."
Full details are contained in the letter within this announcement. The office also sent a document outlining suggestions for a personalized banner to be created from St. Patrick's to be used in the procession.
Mark your calendars and let's plan on being a part of these important events.