Veteran Parishioners Receive Blessing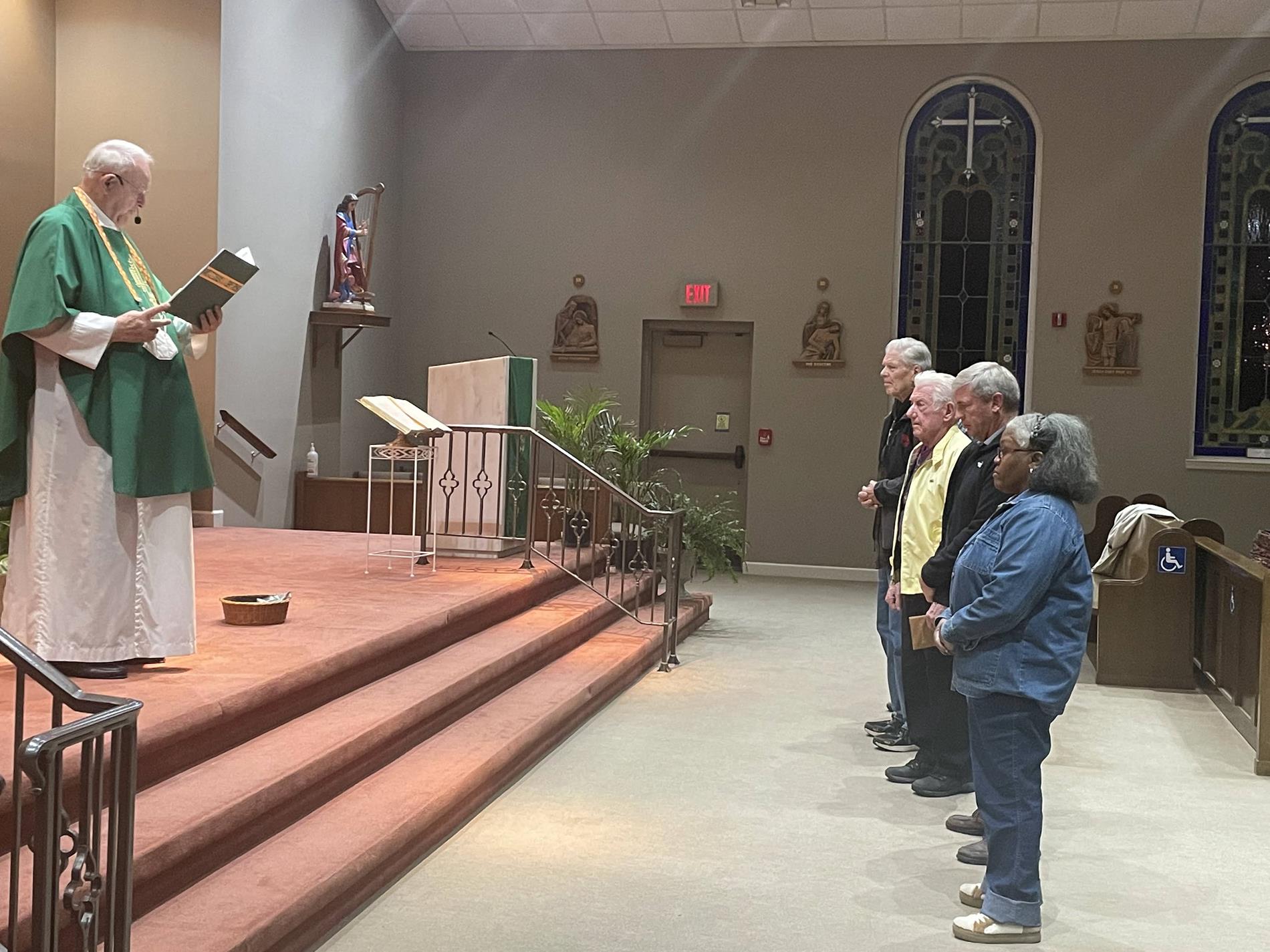 ---
At the culmination of the weekend Masses on November 12 and 13, Father Wayne called up all veterans and asked God to bless them with a special prayer:
A Prayer for our Veterans

Father, bless our veterans and all who serve our nation defending our freedom.
For those who bravely gave their lives, grant them eternal rest.
For those who are serving, give them courage.
For those who served, we offer our gratitude.
We ask this through Christ Our Lord.

Amen

Source: Catholic Digest
Thank you to all who served, who gave their lives, and who risk their lives every day for our freedom!