Altar Servers Attend Practice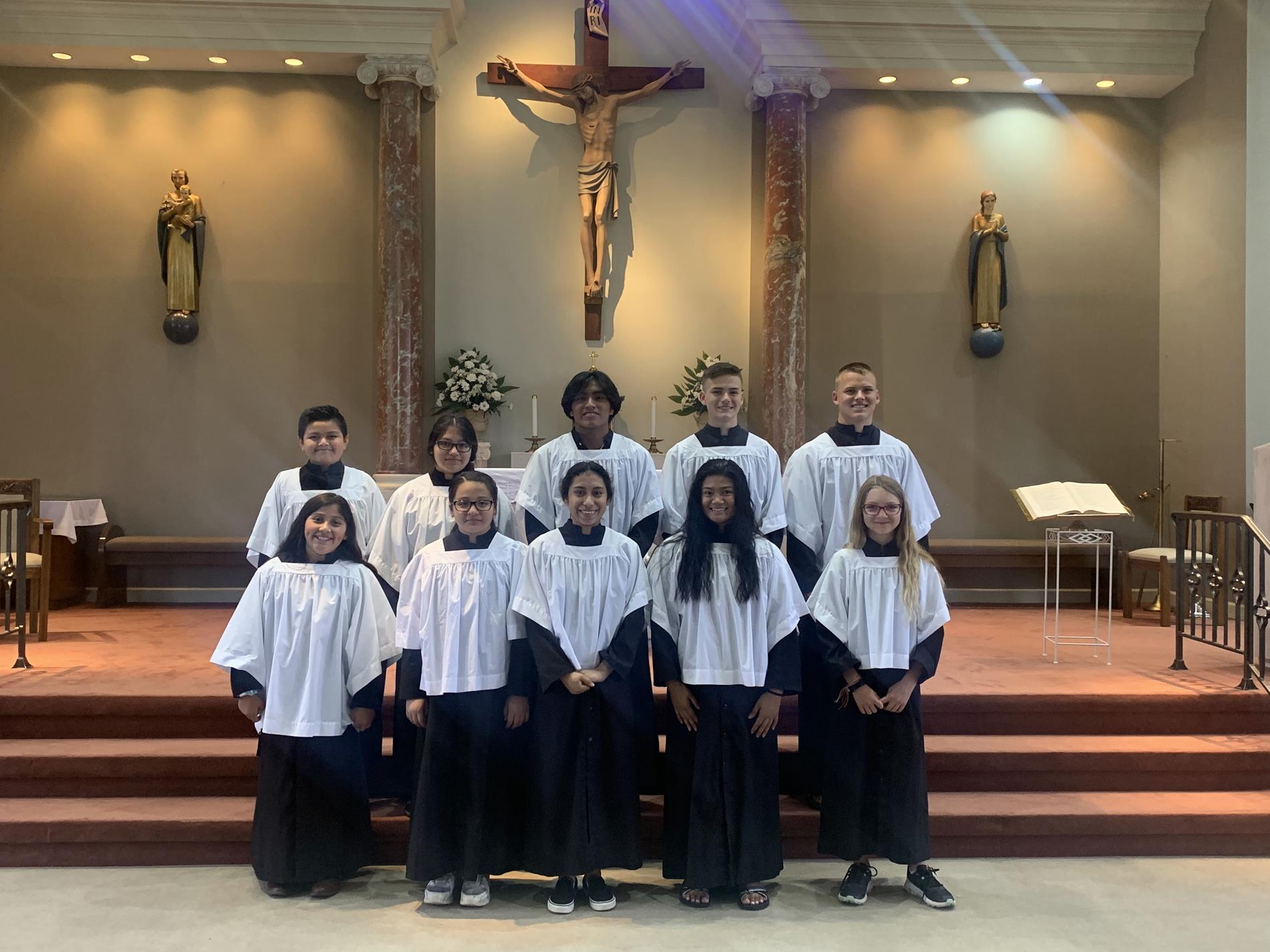 ---
On Saturday, June 18, Fr. Wayne Herpin conducted practice for our altar servers. Ten young people attended this informative session. The practice was designed for new altar servers as well as "seasoned" servers.
Fr. Wayne conducted this training so that all our servers would understand the correct way to serve for Mass. He carefully explained the purpose of all the items used during the Mass and the purpose of each one. After rehearsal, each server was properly fitted for their cassocks and surplices.
The session concluded with a lunch which was attended by our servers and their parents.
A special thank-you to Fr. Wayne and to those who attended and facilitated this gathering. We are also thankful for these young people for stepping up to serve Our Lord at His altar.